PM "currently sees no reason" to activate government Covid B plan
Boris Johnson said he currently sees no reason to activate the government's Covid Plan B, despite the high number of cases.
Speaking to reporters on his trip to the G20 summit in Rome, the PM said only the Labor Party wanted tighter restrictions at the moment.
His comments follow calls from the Confederation of NHS and the British Medical Association, as well as a number of prominent scientists, for ministers to take action to ease growing pressures on health services.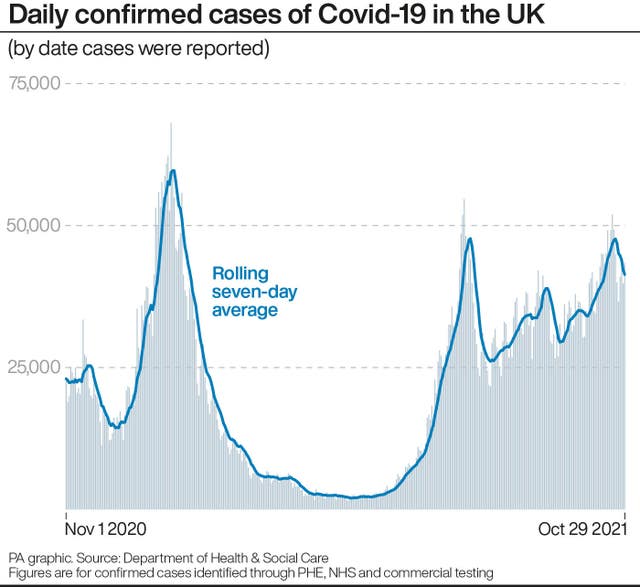 The prime minister said that although the government was monitoring the situation closely, there was no need to act at this stage.
"We look at the numbers every day. Yes it is true that the cases are high. But they are currently no reason to go to Plan B, "he said.
"I think everyone agrees, except maybe the Labor Party, so we're sticking to the plan."
The Prime Minister reiterated his call for those over 50 to get the booster vaccine, fearing that the protection provided by the vaccines may wane, especially among older groups.
"I think rather than think about new restrictions, the best thing anyone can do is get that booster shot as soon as you are offered it," he said.
"This is a very important message. I think people don't really realize that the first two jabs are starting to wane.
"How sad, how tragic it would be if people who had other complications, other health problems fell seriously ill because they were too confident about their level of immunity and did not receive their booster. when they needed it
"So please, please can everyone have their boosters."
When asked if he could guarantee a good Christmas, the Prime Minister did not respond directly, saying: "I see no evidence to suggest that any type of foreclosure is on the cards."